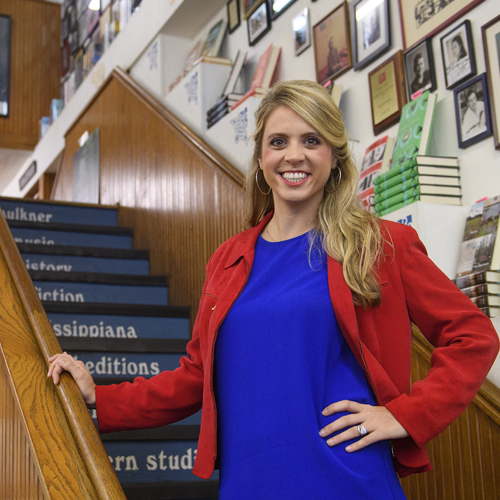 The City of Oxford is home to an abundance of nationally recognized, first-class restaurants and shopping experiences, primarily located in the City's downtown area known as "the Square." But, for those who are looking for a more local flavor, the Square is also home to Square Books, one of the most unique and popular independent bookstores in the country. At Square Books, not only will you find one of the most robust collections of Southern Literature housed anywhere—featuring a few Oxford locals like John Grisham, Willie Morris, Barry Hannah, and Mr. Faulkner himself—but, you're also likely to find something for readers of all backgrounds and literary preferences. You haven't truly experienced Oxford, until you've spent a late fall afternoon with a good book and a cup of coffee on the balcony at Square Books.
Personal Information:
Hometown: Cleveland, MS
Degree: B.A. in Journalism
Territory:
Desoto, Tate, and Tunica counties in Mississippi. Benton, Carroll, Chester, Crockett, Decatur, Dyer, Fayette, Gibson, Hardeman, Hardin, Haywood, Henderson, Henry, Lake, Lauderdale, Madison, McNairy, Obion, Shelby, and Tipton counties in West Tennessee, also, the state of Arkansas.
Contact Information:
Location: Memphis, TN
Phone: 662-701-0775
Email: nealann@olemiss.edu
Need to book a meeting? Schedule me here.