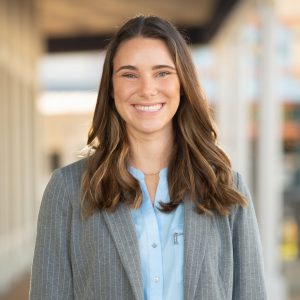 The Square is one of my favorite things about Oxford. It is full of tradition, soul and laughter. During my time at Ole Miss, my friends and I spent so many hours on the Square eating at South Depot and Ajax and attending the Double Decker Music and Arts Festival. The Square is a place where you will never meet a stranger. The southern hospitality shines through with every person greeting you as if you were their best friend. It's a special place that I'm happy to have experienced as a student and to continue to experience as a staff member.
Personal Information:
Hometown: Brandon, MS
Degree: B.A in Communications (Journalism); M.A. in Higher Education and Student Personnel
Territory:
Georgia
Contact Information:
Location: Atlanta, GA
Phone: 662-701-0795
Email: mkeasley@olemiss.edu
Need to book a meeting? Schedule me here.