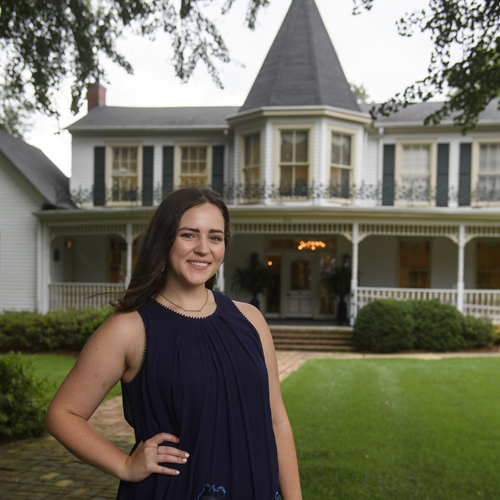 One of my favorite places on campus is the Brandt Memory House. In addition to it being a popular spot for portraits and wedding pictures, it is the home of the University of Mississippi Foundation. I had the privilege of working for the Foundation during my years as an undergraduate student, meaning I got to meet the staff, donors, and alumni whose hard work makes many of the scholarships and special programs possible. Witnessing the philanthropic spirit of the Ole Miss Family has inspired me to be a better steward of our resources and a grateful member of the Ole Miss Family.
Personal Information:
Hometown: Starkville, MS
Degree: B.A. in Sociology, Minor in Math
Territory:
Alcorn, Benton, Calhoun, Chickasaw, Itawamba, Lafayette, Lee, Marshall, Monroe, Pontotoc, Prentiss, Tippah, Tishomingo, and Union counties in Mississippi. Also, North Alabama.
Contact Information:
Phone: 662-701-0783
Email: lmh@olemiss.edu