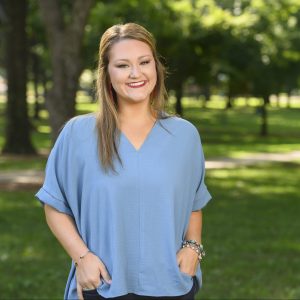 I was raised in a household where faith, family, and Ole Miss football were three prominent values. I experienced the Grove for the first time when I was ten months old and from that day forward, the love I for the University of Mississippi (Ole Miss) has been instilled in me. When walking across campus I always make a point to stroll through the Grove and walk down the Walk of Champions to reminisce on the memories made as a kid. For every home football game, then and now, my family and I line up at the Walk of Champions to greet the players, attend the pre-game Grove Show, and cheer on the Pride of the South Marching Band as they march down University Avenue. Numerous family members and friends of mine were all graduates of the University of Mississippi. I knew I wanted to follow in their footsteps by attending Ole Miss to pursue my education and career. During my undergraduate and graduate years as a student, I made personal and professional friendships that will last a lifetime.
Twenty-five years later, I still experience the same excitement when I am on campus. The University of Mississippi provided me with amazing opportunities that I will forever be thankful for. Ole Miss will forever be Hotty Toddy!!
Personal Information:
Hometown: Wiggins, MS
Degree: B.A. in Mathematics, M.A. in Higher Education – Student Personnel
Territory:
Clarke, Covington, Forrest, Hancock, Jefferson Davis, Jasper, Jones, Lamar, Lawrence, Marion, Pearl River, Simpson, Smith, Stone, Walthall, and Wayne counties in Mississippi.
Contact Information:
Location: Wiggins, MS
Phone: 228-327-6413
Email: annie2@olemiss.edu
Need to book a meeting? Schedule me here.