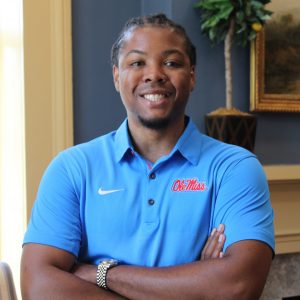 When I arrived on campus, the very first building I visited was the Pavilion, and I was left in awe. As a former NCAA Division 1 basketball player, I have immense respect for Ole Miss and its tradition of producing exceptional student athletes. I am proud to be an employee of Ole Miss, and it is my goal to recruit intelligent, ambitious, high character individuals to represent this great university.
Personal Information:
Hometown: Raleigh, NC
Degree: B.A. in Strategic Communications; M.S. in International Business Management
Territory:
North Carolina and South Carolina
Contact Information:
Location: Raleigh, NC
Phone: 910-603-5821
Email: smithas@olemiss.edu
Need to book a meeting? Schedule me here.